Easy Brunch to Celebrate Mom
on Mother's Day!
Don't these beautiful pastries under bell jars
remind you of Mom?
Mother's Day is coming up soon, and it's never too early to plan a special day for that special Mom! We've got some great ideas to help you let the Mom in your life know how much you love her...We've got so many ideas that we thought we'd post a Mother's Day Series on
Display Days
during the month of April, so you have plenty of time to prepare.
First off, it's always great to start Mother's Day off right with a nice breakfast or brunch...not made by Mom! We thought posting this Mother's Day Gift Idea early might be helpful, because it does involve planning a meal and inviting guests! When planning your guest list, it's a great idea to consider whether you'd like to celebrate by inviting people who you think your Mom would like to celebrate with or maybe instead, you'd like to involve and celebrate many mothers together in one room! Whatever your idea, Mother's Day plans fill up quickly, so send out an email invite, and if you're feeling really ambitious, follow up with a paper invite. Everyone loves to get a nice card in the mail!
Send paper invites to make Mom feel even more special!
Now....on to the most important part of any brunch...THE FOOD!! Some of my favorite brunch items are egg casseroles, french toast, and fruit salad. We found a few recipes to help you get started!
Check out this delicious looking
Broccoli, Mushroom, Egg and Cheese Brunch Casserole from The Perfect Pantry
. This one is even vegetarian and gluten-free!
A Cheesy, Vegetarian Brunch Casserole!
If your Mom is more of a meat and potatoes kind of gal, you may want to take a look at this
Tater Tot Sausage Brunch Casserole from Plain Chicken
.
Mmmmm.....Cheesy Goodness!
If your Mom is a foodie, you may want to try this slightly elevated version of the
same type of recipe from The New York Times Cooking section
. This recipe for a buttery baked breakfast casserole includes toasted croissants, Gruyere cheese, sweet Italian sausage, scallions, and herbs in combination with standard ingredients like eggs and cream that truly make it a high class dish. For more ideas on how to kick it up even more, check out
this write up on the recipe
, which suggests adding smoked salmon and cream cheese - Yum!
Fancy Breakfast Casserole - Perfect for the Foodie Mom!
All of these recipes are wonderful because they are both tasty, and very easy to prepare. You can even prepare them ahead of time and bake them off the morning of Mother's Day.
It's always nice to have something sweet and bready at the brunch table too....my pick is French Toast! Keeping with the theme of tasty and easy, I found a recipe that can be mostly prepared ahead of time, to keep things simple on the actual day. This
Overnight French Toast from Tablespoon
looks absolutely DIVINE!
Sweet and Delicious French Toast!
This would be great with challah, brioche or even crusty baguette! Ooooooooooh - How about making it with buttery croissants?!
Moms like to make sure you eat healthfully, so we thought that her Mother's Day Brunch ought to include a healthy dose of fruit. You don't need a recipe for fruit salad...just head to the supermarket and pick out the most colorful fruits you can find, paired with some staples like apples and pineapples. Cut everything into bite size chunks (this is wear a mix of berries comes in handy...minimal cutting!), and toss together in a bowl, or
arrange artfully
if that's what your Mom likes. That's it! So easy, and so delicious!
Artfully Arranged, Healthy Fruit!
If cooking is absolutely not your thing, an arrangement of bagels, cream cheese, donuts and pastries is a wonderful idea!
Fine Home Designs & Displays
has some beautiful
glass cloche domes
that are perfect for making your store bought brunch look like a million bucks!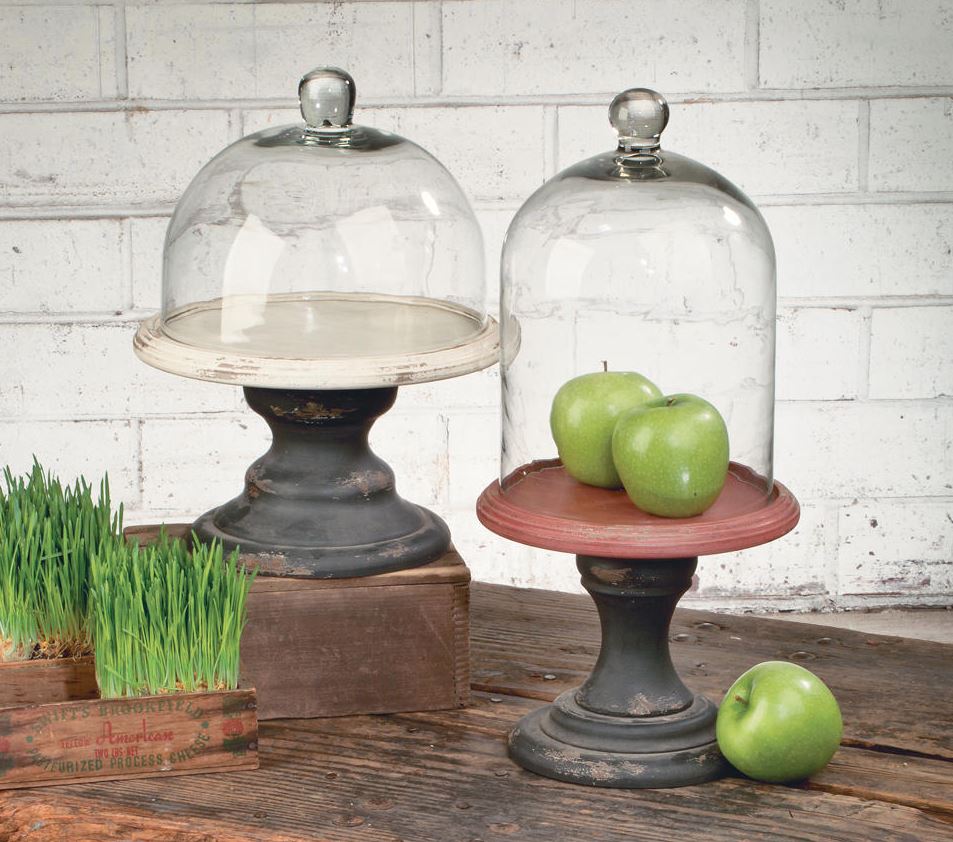 Just Add a Food Safe Liner, and Display those Bagels and Pastry!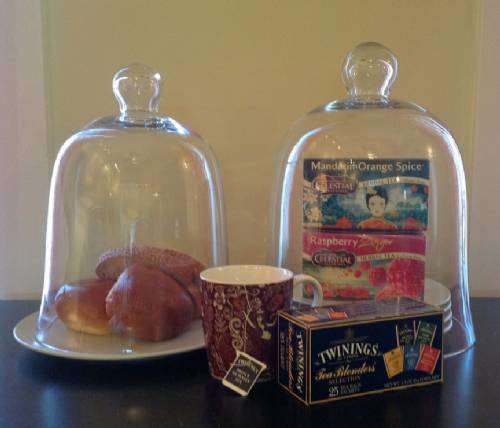 What Mom could resist pastry, bagels and tea under these elegant bell jars?
We'd love to hear your ideas for a Mother's Day Brunch! Have you got any special family recipes that are tried and true? Let us know how you plan to make the Mom in your life feel special and loved.