Great Gift Ideas for Mother's Day Part One: Jewelry
Fine Home Displays is doing a series on Mother's Day. Our
first post
was about creating the perfect brunch for the Moms in your life. Now that you've got a great Mother's Day Brunch planned, it's time to think about the perfect gift for the Moms in your life. We've got a few recommendations for you to help get the ideas flowing, and we're starting with jewelry....
circa1910 jewelry,
that is.
While many Moms care for their families, nurture their loved ones, and oversee the household, each Mom has her own unique spin on her "job". So when you're thinking about Mother's Day gifts, we think it's good to take that individuality into account. That's one of the reasons we LOVE
circa1910 Jewelry
. Kayla Derrick, the founder of and designer at circa1910 has a motto, "Our designs are one of a kind; you are unique, shouldn't your jewelry be too?" What could be more fitting for the one of a kind Mom in your life than a one of a kind piece of circa1910 vintage jewelry?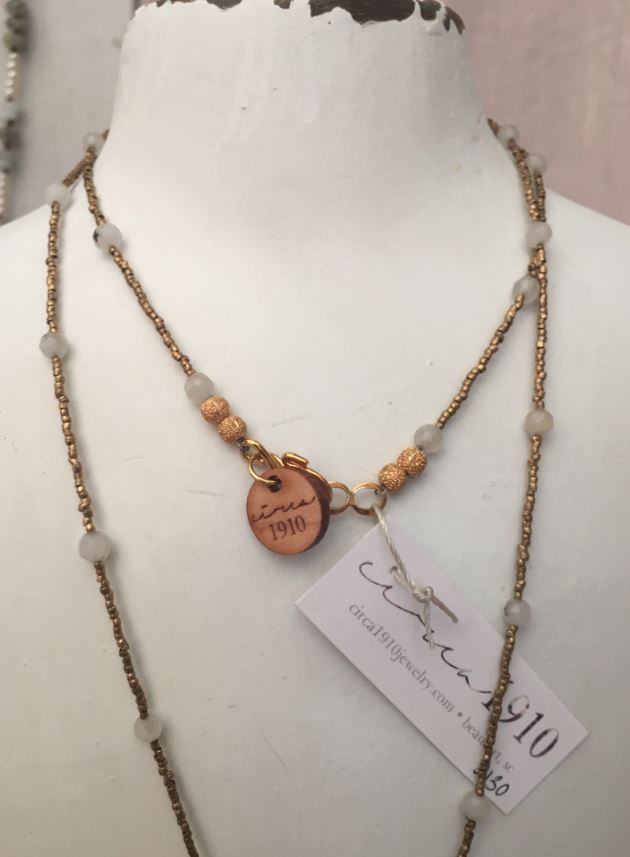 Can you find the hidden seed pearl?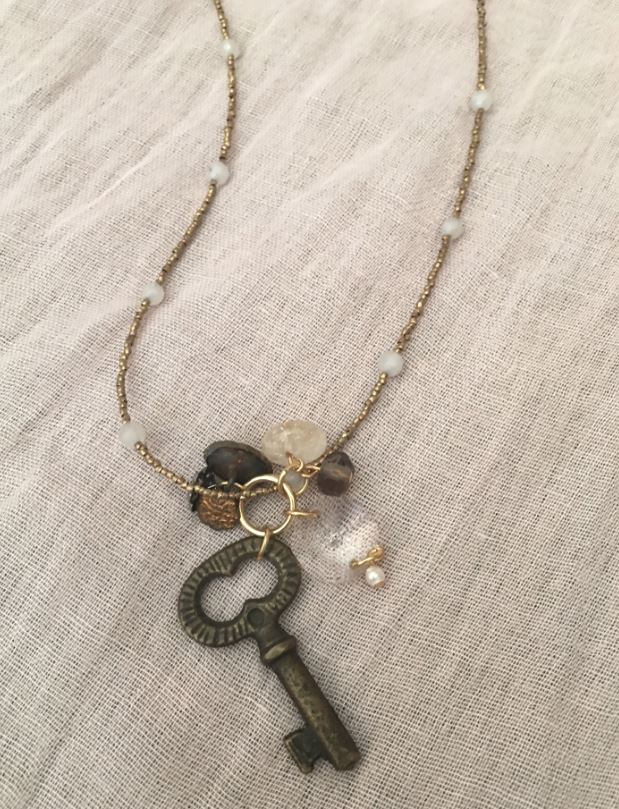 This
Key to My Heart Necklace
features African brass beads with larger moonstone stations with charms that include vintage chandelier crystals, antique buttons from the 1800's and of course, that vintage brass key. And every single piece of c1910 Jewelry has a hidden seed pearl tucked into the beadwork, and features a handmade circa1910 tag. Just like with this necklace, each piece is hand-crafted from vintage beads, crystals, buttons, keys...many of which are true antiques. Kayla Derrick mixes the vintage with new precious stones like aquamarine and labradorite to make incredibly unique boho-chic jewelry.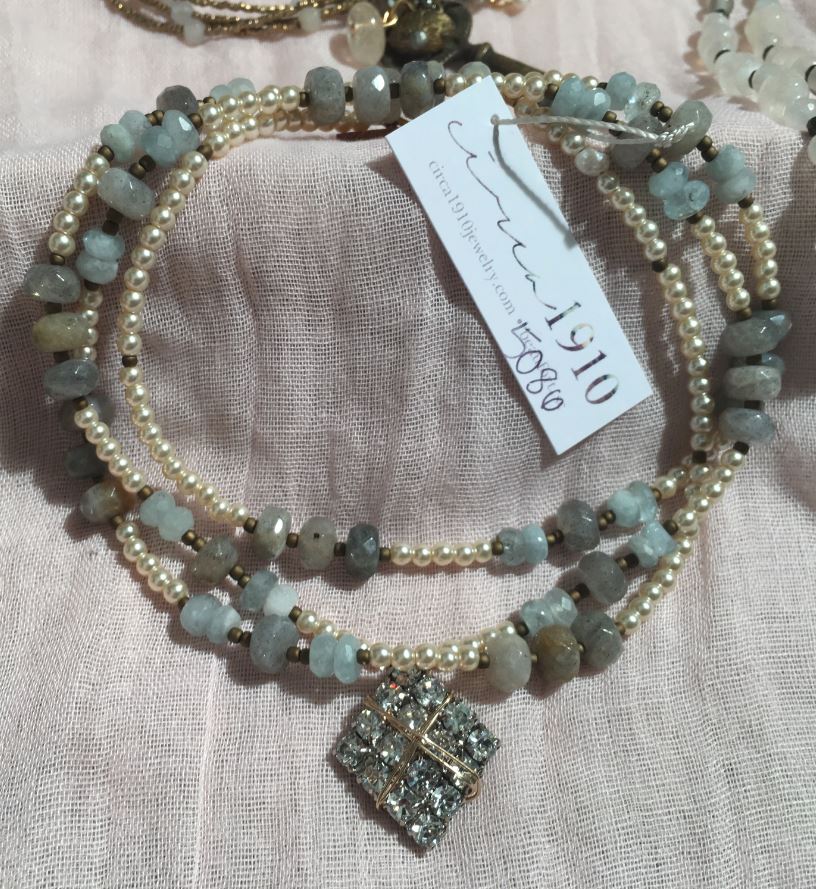 Beautiful aquamarines!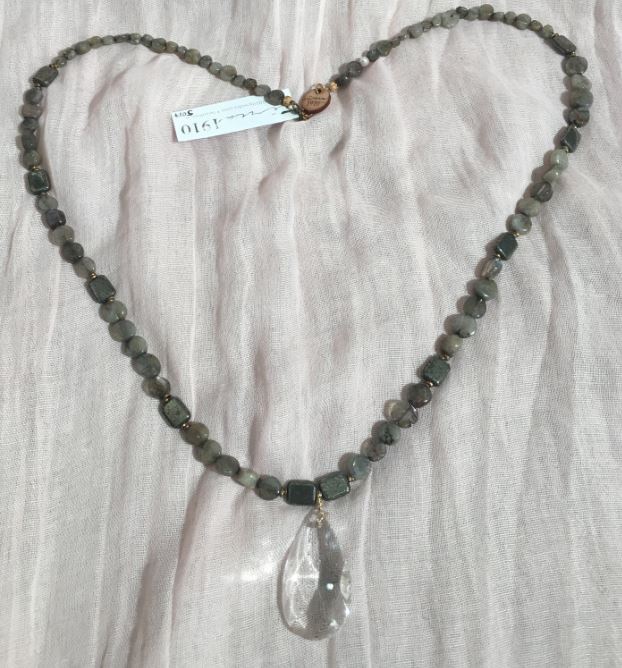 Vintage chandelier crystal!
Fine Home Displays
has many of Kayla's one-of-a-kind pieces to choose from, so you're sure to find that perfect piece for that special Mom!
If beautifully stylish statement necklaces are not just the thing for the Mom in your life, we've got more ideas for you! Tune in for our next post, featuring some ideas for the outdoors!